He died in the evening on February 23, 1821 at his friend Severn's home in Rome. He had been slowly dying and was bitterly disappointed each day to find himself still alive, in a world to which he had long said his goodbyes.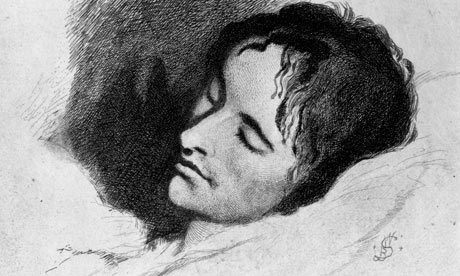 John Keats, in 1814, was a proper surgeon's apprentice when he was driven out of his mind by provocative young women in muslin so sheer they offered glimpses of breasts that had him rhapsodising.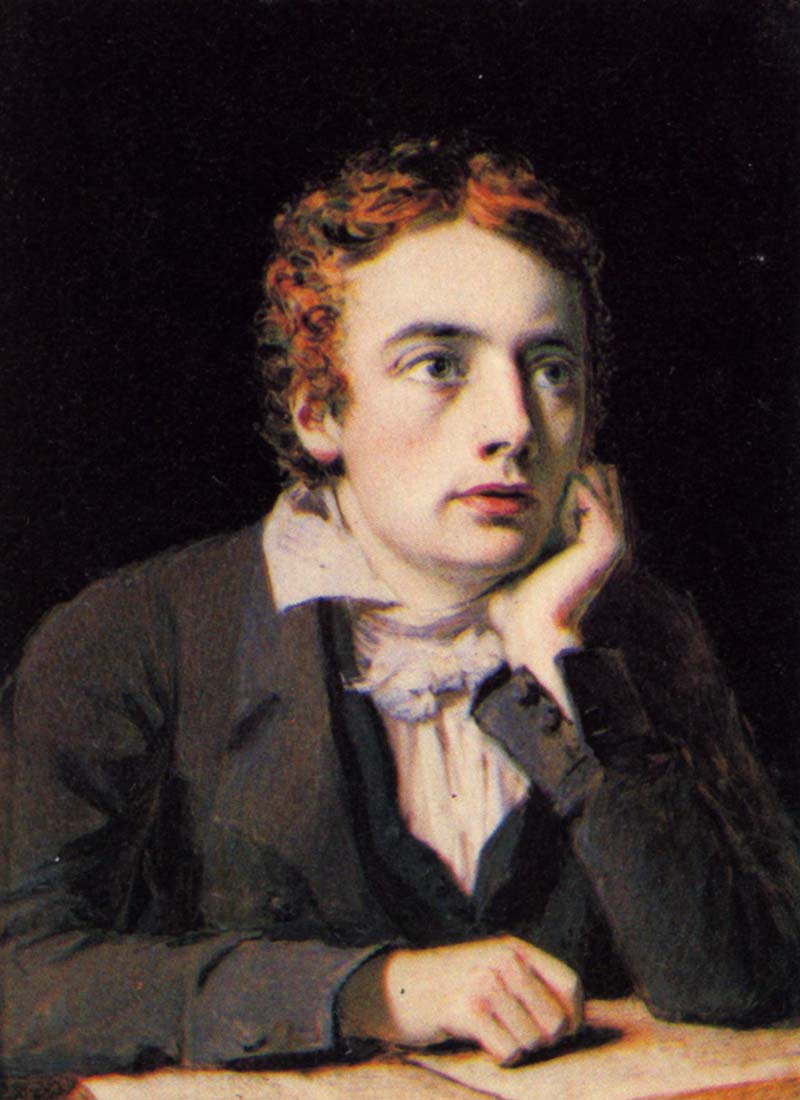 He wrote more and more and more verses, though he felt these were too much like other men's verses and when he realised this, he was almost suicidal. He even declared that unless he could turn himself into a real poet, life would not be worth living.
To a Friend who sent me some Roses

by John Keats
AS late I rambled in the happy fields,
What time the sky-lark shakes the tremulous dew
From his lush clover covert; - when anew
Adventurous knights take up their dinted shields:
I saw the sweetest flower wild nature yields,
A fresh-blown musk-rose; 'twas the first that threw
Its sweets upon the summer: graceful it grew
As is the wand that queen Titania wields.
And, as I feasted on its fragrancy,
I thought the garden-rose it far excell'd:
But when, O Wells! thy roses came to me
My sense with their deliciousness was spell'd:
Soft voices had they, that with tender plea
Whisper'd of peace, and truth, and friendliness unquell'd.
Keats painted here by his friend Joseph Severn
Keats was the first of the romantic poets to go, next was Shelley and two years later was Byron. This left poor Wordsworth who years later wrote:
Fast has brother followed brother,
From sunshine to the sunless land!
Warm regards,
Simone