William Wordsworth born 7 April and was a major English Romantic poet who, with Samuel Taylor Coleridge, helped to launch the Romantic Age in English literature with the 1798 joint publication of Lyrical Ballads. He was also England's Poet Laureate from 1843 until his death in 1850.
Wordsworth's magnum opus is generally considered to be The Prelude, a semiautobiographical poem of his early years which the poet revised and expanded a number of times for well over a decade but if you like me were a child of the British commonwealth it would more than likely be for you his ode to Daffodils you remember the rest of your life.
"I Wandered Lonely as a Cloud"
I
I wandered lonely as a Cloud
That floats on high o'er Vales and Hills,
When all at once I saw a crowd,
A host of golden daffodils;
Beside the lake, beneath the trees,
Fluttering and dancing in the breeze.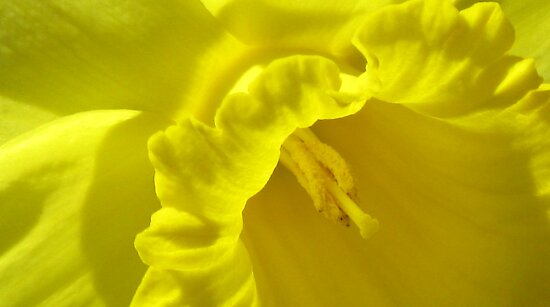 Wordsworth was thought poetry by his father who introduced him to the likes of Milton, Shakespeare and Spenser. He made his debut as a writer in 1787 when he published a sonnet in The European Magazine.
In his "Preface to Lyrical Ballads" titled the "Manifesto" of English Romantic criticism, Wordsworth calls his poems "experimental". In 1793, six full years after his first published work Wordsworth first collections of poems An Evening Walk and Descriptive Sketches was published.

Two years later he received a legacy of £900 from Raisley Calvert, which allowed him to pursue writing poetry. That year, he met Samuel Taylor Coleridge in Somerset. The two poets quickly developed a close friendship. In 1797, Wordsworth and his sister, Dorothy, moved to Alfoxton House, Somerset, just a few miles away from Coleridge's home in Nether Stowey. Together, Wordsworth and Coleridge (with insights from Dorothy) produced Lyrical Ballads, one the most important works in the English Romantic movement.
The volume had neither the name of Wordsworth nor Coleridge as the author. One of Wordsworth's most famous poems, "Tintern Abbey", was published in the work, along with Coleridge's "The Rime of the Ancient Mariner". The second edition, published in 1800, had only Wordsworth listed as the author, and included a preface to the poems, which was significantly augmented in the 1802 edition.
This Preface to Lyrical Ballads is considered a central work of Romantic literary theory. In it, Wordsworth discusses what he sees as the elements of a new type of poetry, one based on the "real language of men" and which avoids the poetic diction of much eighteenth-century poetry. Here, Wordsworth gives his famous definition of poetry as "the spontaneous overflow of powerful feelings: it takes its origin from emotion recollected in tranquility". A fourth and final edition of Lyrical Ballads was published in 1805.
When his daughter, Dora, died in 1847, his production of poetry came to a standstill. He died in late April 1850 he was 80 years old.
***
My Heart Leaps Up
My heart leaps up when I behold
A rainbow in the sky:
So was it when my life began;
So is it now I am a man;
So be it when I shall grow old,
Or let me die!
The Child is father of the Man;
And I could wish my days to be
Bound each to each by natural piety.
A lovely day to you all,
Simone