Laure Junot, Duchesse d'Abrantès was a historian and wife of French general Jean-Andoche Junot. After her father died in 1795, Laure lived with her mother, Madame Permon, who established a distinguished Parisian salon that was frequented by Napoleon Bonaparte. It was Napoleon who arranged her marriage to Junot who was his aide-de-camp in 1800. Laure accompanied her husband to Portugal, where he was ambassador for a year. The marriage was unhappy, and Laure had a three year affairs with Prince Metternich, Austrian ambassador to Paris and, later, with a Royalist aristocrat named Maurice de Balincourt.
She later had an affair with Honoré de Balzac with whom she produced her spirited but somewhat spiteful Memoirs. The memoirs were published at Paris in 1831-1834 in 18 volumes. Many editions have since appeared. Of her other books the most noteworthy are Histoires contemporaines (2 vols., 1835); Scènes de la vie espagnole (2 vols., 1836); Histoire des salons de Paris (6 vols., 1837-1838); Souvenirs d'une ambassade et d'un séjour en Espagne et en Portugal, de 1808 & 1811 (2 vols., 1837).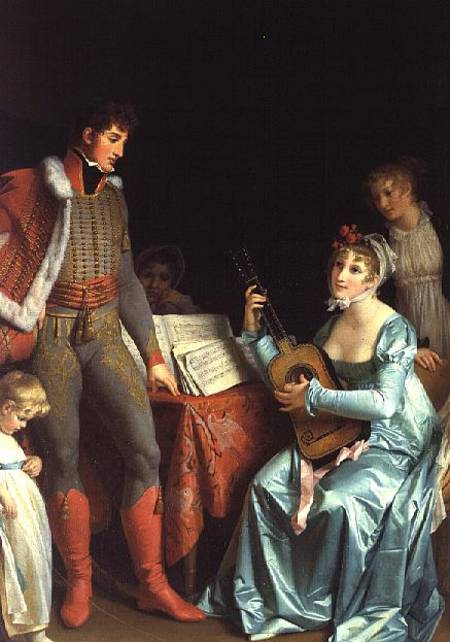 Since, these things seldom last it was only time until this once well received in all the gaieties of Paris, and noted for her beauty, caustic wit, and extravagance was being ridiculed by Théophile Gautier, who dubbed her "Duchess of Abracadantès." With the passing of the years she fell into poverty and out of vogue, she died in a nursing-home in 1838 but her fascinating memoirs live on.
My love my care,
Simone