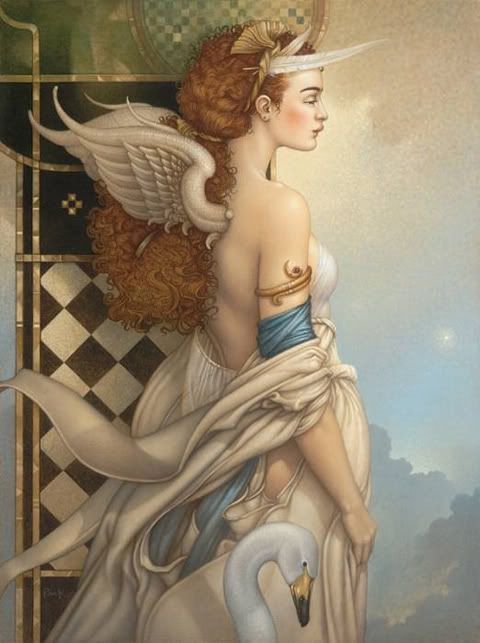 Fun, spiritual, thoughtful and brilliant, Michael Parkes for sometimes all that is required is idly whimsy and erotic fancy.
Angel Affair
He is to me both heretic and staunch believer. His art transcends the sometimes awful snobbery associated with fine art. If you are not familiar with is work here are a morsel to brighten your day.
Wishing you a brilliant Sunday.
Warmest regards,
Simone